Christmas greetings
To begin with, what is the correct greeting or congratulations for this period?
The traditional greeting is "Merry Christmas! (and a Happy New Year). However, in some places, for example the United States, this is considered perhaps too Christian-centric and "Happy Holidays" is used instead. This also covers the Jewish holiday of Hanukkah which occurs around the same period. Another neutral term could be " Wishing you a good festive period".
In most English-speaking countries "Merry Christmas" is by far the most popular and you will find it everywhere.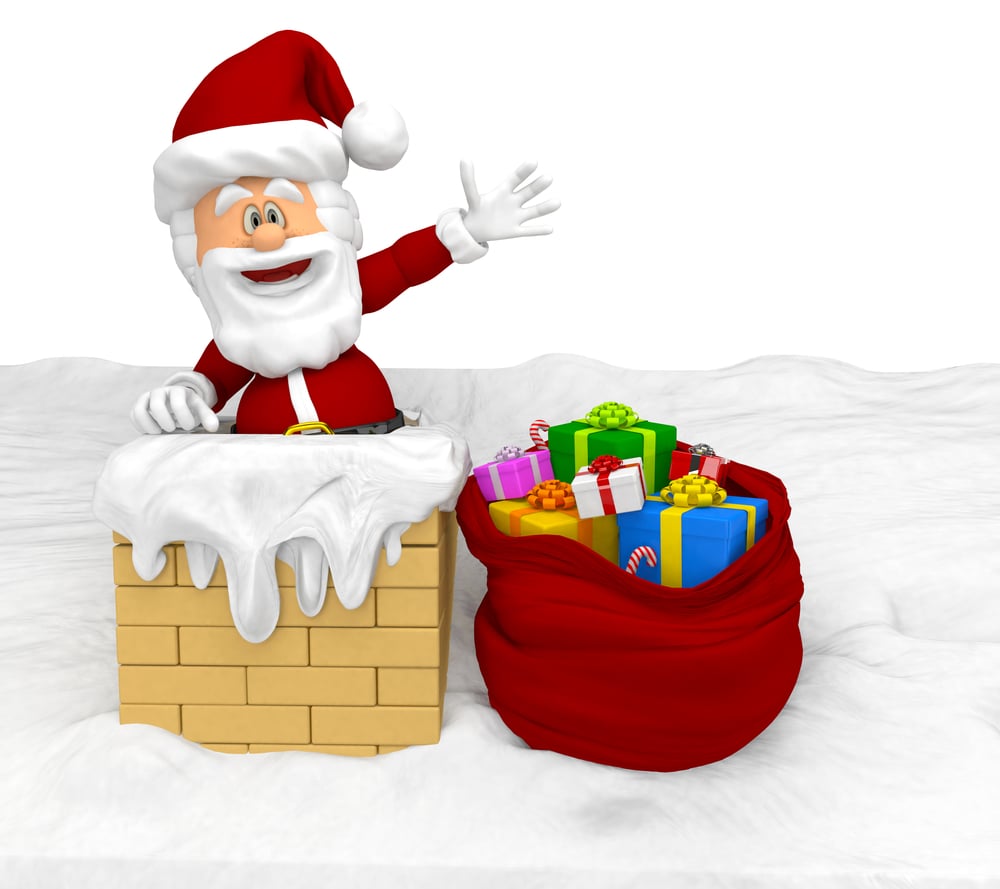 ---
The build-up to Christmas
The Christmas period seems to start earlier every year. Shops may already begin selling Christmas goods in October. However, in the USA the Christmas period only traditionally begins after Thanksgiving, which is always on the fourth Thursday in November. The religious advent period officially begins on the fourth Sunday before Christmas, but for many people and many calendars in English countries it starts on the 1st of December.
The Christmas period is marked by turning on Christmas lights in many countries. Christmas markets have been traditionally popular in Caribbean countries but are also becoming more popular in other countries, perhaps copied from the German tradition.
During the Christmas period it is traditional to sing carols. These are religious Christmas songs such as "Come All You Faithful" or "Little Town of Bethlehem". In the UK and other Commonwealth countries carol singers may visit people and raise money for charity. Nowadays many pop songs such as "Last Christmas" by Wham! or "All I Want for Christmas is You" by Mariah Carey are also part of Christmas celebrations. In the United States there are often Christmas parades while in the UK and Ireland theatres show a traditional musical comedy called a pantomime which is full of silly costumes, slapstick jokes and audience interaction.
In Australia and New Zealand Christmas falls during summer and this period may be more marked by visits to the beach and barbecues.
The 24th of December
This is known as Christmas Eve but it is not the usual time to celebrate Christmas for almost all English-speaking countries. December 25th is when Christmas is celebrated. However, Christmas Eve may mark a church service just before midnight called midnight mass. There is one notable exception - the British royal family celebrate Christmas on Christmas Eve rather than Christmas Day. Perhaps this is a legacy from their German roots.
On Christmas Eve children leave out stockings for Santa Claus, as he is known in most countries, or Father Christmas as he is known in England. Remember that Santa/Father Christmas doesn't actually visit in English-speaking countries. Instead parents and children leave out drinks and sweets for Santa and carrots for his reindeer.
Although Finland is, of course, the true home of Santa, many people in English-speaking countries mistakenly believe that Santa is from Greenland or the North Pole.
The 25th of December
Christmas Day is marked by the exchange of presents and a feast of food and drink. In Australia and New Zealand lighter meals may be served in a beach setting, while in Britain, Ireland, America, Canada and many other countries a traditional meal consists of turkey, roast vegetables, sauces, and a fruit pudding known as a Christmas pudding which always contains a coin. Drinks may include mulled wine which is similar to glögi, or in the United States and Canada eggnog which is an egg and brandy mixture popular at Christmas. Food in English-speaking Caribbean countries can be very different where a Christmas favourite is ham and pineapple or a goat curry.
In the United Kingdom many people watch the Queen's or nowadays the King´s Christmas speech traditionally given at 3 pm on Christmas Day. In other English-speaking countries there may also be a speech by the head of state.
The 26th of December
This is not a holiday in the United States but in most other English-speaking countries this is also a day off and known as Boxing Day. The origin of this term is rather unclear, but it appears to be the day when people handed over small boxed gifts to non-family members.
One country which has a name similar to the Finnish "Tapaninpäivä" is Ireland where the 26th is known as St Stephen's Day. In Ireland this is marked with freezing dips in the sea and a famous set of horse races. In many other countries life begins to go back to normal and this may be the beginning of a big Christmas sale.
However, wherever you are, Christmas is a wonderful celebration and time together with friends and family. We wish you all a very Merry Christmas and a Happy New Year!
Try our Christmas quiz to see how much you know or remember about Christmas in English speaking countries.
Read more blogs from Claire here.